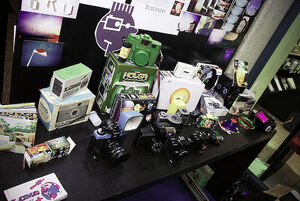 As a newbie to the world of plastic cameras I have been researching and looking at all of the various plastic cameras that are offered. However, there are so many awesome effects it is hard to decide which kind of photos you want to take. Luckily some of these cameras are relatively inexpensive, but I have been going back and forth on whether to to buy one camera and then equip it with the necessary attachments or to find a good deal on multiple plastic cameras that are good at one thing.
I guess it is the age-old struggle, whether to be a jack-of-all-trades or to specialize and be the best at one task. I would call myself a dabbler, but I am just wondering what the community's thoughts are in the world of plastic cameras?
Community content is available under
CC-BY-SA
unless otherwise noted.